Citadel Center Tenant Rewards!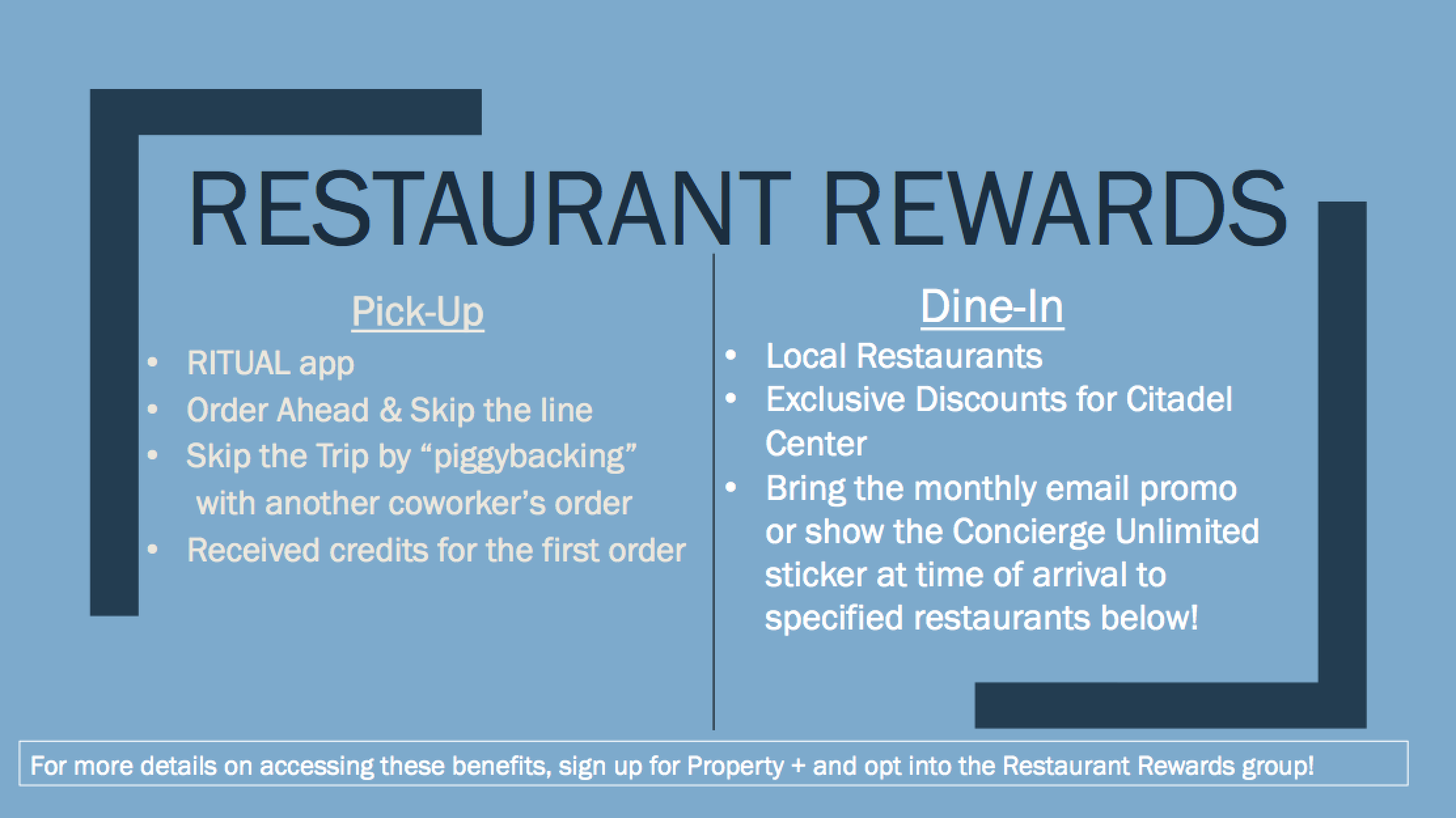 Tenants can pick up Concierge Unlimited Restaurant Discount stickers at the Visitor Desk or at the Office of the Building after signing up for Property + AND opting into the Restaurant Rewards Group starting on February 21st. These are to be presented at the time of arrival to the specific restaurant.
Tenants can sign up for Property + Communications through the Tenant Portal (Building Amenities > Property +)


You may "opt into" groups through (Your Account > Your Notification Settings) once registered.


In order to obtain a sticker for discounts, you must be enrolled in the Restaurant Rewards group.